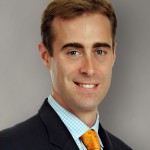 In this video, I speak with Mike Flux, Senior Vice President and Portfolio Manager of Connor Clark & Lunn Private Capital to chat about their investment outlook from Q4 of 2016. We also discuss how to interpret the current events, and how to properly position portfolios to take advantage of these market events
IRONSHIELD Financial Planning's "Fly On The Wall" update call.
These calls are recorded by Scott Plaskett and allow you to get a behind-the-scenes look at one of his professional update calls. Watch and listen as a "fly on the wall" and get some of the most valuable information you will find on the Internet.