Does Financial Planning lead to wealth?
Podcast: Play in new window | Download
WELCOME TO THE KEY TO RETIREMENT™ PODCAST!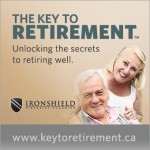 To subscribe to the podcast, please use the links below:
If you have a chance, please leave me an honest rating and review on iTunes by clicking here. It will help the show and its ranking in iTunes immensely! I appreciate it! Enjoy the show!
In This Episode
In this edition of The Key To Retirement™, we're going to talk about Financial Planning and answer the question of whether financial planning  leads to wealth or does wealth lead to financial planning?
Bonus Evaluation Form
In today's segment we're going to include a bonus Financial Advisor Evaluation Form which will help you decided if your existing financial advisor is a financial planner or a financial sales person.  This one form will clearly show you, in black and white, whether or not you currently have an expert able to help you put together a financial plan suited to your needs.
And if you'd like to get a jump start on finding the answers to your key financial planning questions, using our proven system, you can book your risk free, no-obligation initial meeting. One of our specifically trained Certified Financial Planners will be pleased to walk you through The KAIZEN Financial Planning Process™.  Visit us online at ironshield.ca to obtain our contact information, then simply call or email to book your free initial meeting.
In this Episode:
Episode Mind Map
Subscribe via RSS (non-iTunes feed)