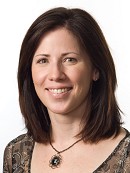 Catherine L. Plaskett, CFP
Chief Operating Officer
catherineplaskett@ironshield.ca 

Cathy's lifelong interest in financial matters led her first to a career in Banking, where she became licensed to sell investment fund product,s and later where she became a lending officer. This experience and the knowledge she gathered became invaluable when she started her own financial planning business. After merging with IRONSHIELD Financial Planning in 1996, Cathy became co-creator of The KAIZEN Financial Planning Process™.
Also a Chartered Financial Planner and licensed CFP™, Cathy currently uses her skills to guide the direction of the company. Her unique ability to think strategically, establish priorities and carry out plans is a true complement to Scott's entrepreneurial vision. Her involvement in all areas of the company is key to its current success and future growth.
Cathy, husband Scott, and two daughters Devon and Skylar enjoy an active family life both at home and at their cottage. Balancing work and motherhood has provided a new challenge and joy to Cathy's life. Competing in triathlons, running half-marathons, tennis, hiking, snow shoeing, downhill skiing and preserving family memories through scrap-booking are just some of the activities Cathy enjoys.