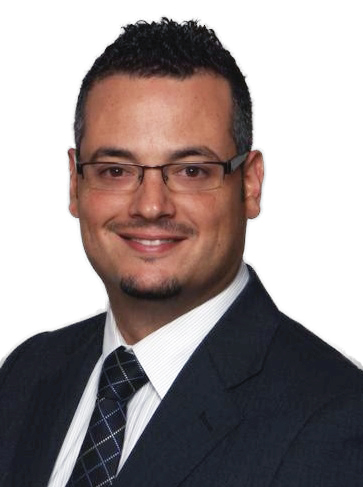 Mike Gomes, CFP
Certified Financial Planner
mikegomes@ironshield.ca
Mike has over 15 years of experience in the Financial Services industry. During this time, he earned the Certified Financial Planner®/CFP® certification and began to focus on continuing education, completing multiple insurance and financial planning courses.
After an early stint selling investment and insurance products, Mike felt he needed to further develop his knowledge and experience in financial planning to better utilize the implementation tools available. He moved on to Manulife Financial, where he held various management positions. This not only gave him a strong knowledge base, in terms of the insurance industry, but also allowed him to hone his client service skills – liaising with clients and insurance professionals. In 2010, he was awarded with the Service Ambassador Award, which was presented in recognition of exceptional leadership, professionalism, focus on improvement opportunities, leading with enthusiasm and commitment to delivering excellent service. His passion for comprehensive financial planning led him to join Assante in 2011, in order to work directly with clients. Now Mike is proud to call IRONSHIELD Financial Planning home, where he has found the synergy to take his practice to the next level.
Mike is committed to providing on-going exceptional service, knowing his success is dependent on his client's success. His key focus is to develop and maintain long-lasting relationships built on trust, honesty and integrity, and to always place the client's best interests first. He utilizes his knowledge and expertise to effectively develop complex investment strategies and financial plans. He has been interviewed and quoted on multiple occasions in the Wealth Professional magazine, CreditCards.ca, CreditCards.com and Global News. He was selected by the FPSC to be a National Exam Scorer for the Certified Financial Planner exam and has participated as a Test Writer to help improve the content of future exams.
With two young children at home, Mike & his wife hope to instill an early respect for money and financial planning in their children. And if that happens to involve monopoly money and make-believe business ventures – as it did for Mike – then he will embrace that opportunity! Beyond the financial realm, Mike loves the outdoors, spending time with family & friends, attending sporting events & concerts and traveling – especially through wine country.
IRONSHIELD Financial Planning (Head Office)
400-701 Evans Avenue
Etobicoke, Ontario M9C 1A3
Telephone: (416) 626-6515 ext 25
Facsimile: (416) 626-2717