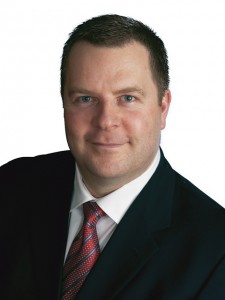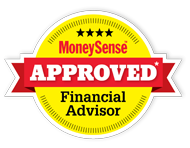 Scott E. Plaskett, CFP
Senior Financial Planner & CEO
scottplaskett@ironshield.ca 
Scott's passionate belief in the power of a written financial plan, as well as his commitment to independent advice, led him to start his own firm in 1993. By following the principles of financial planning in his own life, he has proven to himself, beyond a doubt, the power of the process. This disciplined process became the KAIZEN Financial Planning Process™.
Able to think "outside the box", Scott gets to the heart of a client's issues and concerns about their personal finances allowing them to progress beyond their perceived limits. His enthusiasm and genuine desire to bring order and success to this often tangled, sometimes neglected area of a client's life, as well as his ability to explain complicated strategies in plain-English have attracted a loyal and enthusiastic clientele.
Scott specializes in working with successful business and career-oriented individuals, helping them to achieve success with their personal finances without sacrificing their own leisure and family time. To streamline the needs of his personal business-owner clients, Scott ensures a complete co-ordination of their business and personal affairs.
Through a vigorous study program, Scott attained the designation, Chartered Financial Planner. In addition to this designation, Scott was among the first to receive the Certified Financial Planner® license in Canada.
Scott also maintains a commitment to continuing education, realizing that in today's marketplace, change takes place quickly. As client needs evolve and change, so too do new investment solutions, new insurance strategies and changes to the Income Tax Act. Scott keeps on top of all of this to continually bring value-added to his client relationships.
Awarded as one of Canada's Top 50 Financial Advisors, Scott continues to show that he is passionate about his profession and serious about providing the best service for his clients. Well-skilled in helping his clients maintain a balance between business and personal affairs, Scott always makes sure to stay up-to-date with advancements in the financial world and is quick to adapt to changes in order to cater to his client needs.
Sustaining strong connections with a wide range of professionals, Scott remains a one-stop resource in his clients' financial lives, with referral relationships with lawyers, accountants, real estate professionals and mortgage brokers, to name a few. His achievements and commitment to his field has propelled him to become one of the country's leading experts in the industry.
Scott was recently awarded the MoneySense Approved Financial Advisor designation from MoneySense®, one of Canada's leading personal finance media brands. He has exceeded MoneySense's high standards in the areas of customer service, transparency and fees, and continues to share his expert knowledge with his clients every day.
Scott is married to his business partner, Catherine Plaskett, and they currently live northwest of Toronto in the Caledon Hills with their two beautiful daughters Devon and Skylar. They enjoy outdoor living both at home and at their cottage in the Quebec Laurentians. Scott's other passions include windsurfing, mountain biking, downhill skiing, slalom water skiing, hockey, golf, tennis, running, and cooking gourmet meals with his wife.