The Evolution Of Employee Benefits (Interview with Roger Thorpe, President of Thorpe Benefits)
Podcast: Play in new window | Download
WELCOME TO THE KEY TO RETIREMENT™ PODCAST!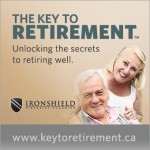 To subscribe to the podcast, please use the links below:
If you have a chance, please leave me an honest rating and review on iTunes by clicking here. It will help the show and its ranking in iTunes immensely! I appreciate it! Enjoy the show!
IN THIS EPISODE
In this episode, I interview Roger Thorpe, President of Thorpe Benefits and we have an in-depth discussion about Employee Benefits.  Roger reveals to us his perspective on how business owners can better utilize their group benefits plans to enhance their employee experience.
If you're a business owner looking for a group benefits plan for your company, you will want to listen to this episode.
And if you'd like to get a jump start on finding the answers to your key financial planning questions, using our proven system, you can book your risk free, no-obligation initial meeting. One of our specifically trained Certified Financial Planners will be pleased to walk you through The KAIZEN Financial Planning Process™.
Visit us online, at www.ironshield.ca, to obtain our contact information, then simply call or email to book your free initial meeting.
ITEMS MENTIONED IN THIS EPISODE